Set the stage for connection
A beautiful campus for summer programs in Boston
At EXPLO, find curiosity and excitement on the Wellesley College campus in the greater Boston area. At this summer program for teens in Boston, you'll start building a future full of wonder while having unforgettable summer fun. From foodie tours, sports events, and cruises to unwinding at movie nights, spa nights, and concerts on campus.

Wellesley College Campus
500 wooded acres of campus + state of the art academic and recreational facilities + botanical garden + an art museum + nearby lively downtown
Wellesley Square + college campus life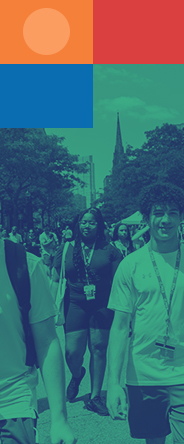 Greater Boston Area
World class colleges and universities creating an educational ecosystem + global innovation hub + broad diversity and culture + foodie heaven + storied history + top notch sports scene + naturally beautiful outdoor spaces
Make EXPLO your summer home
Your one-of-a-kind summer starts on the beautiful Wellesley College campus for workshops and electives where you will step into the action to try on possible futures. The heart of EXPLO at Wellesley campus? A summer program in Boston with unparalleled indoor and outdoor learning and living experiences.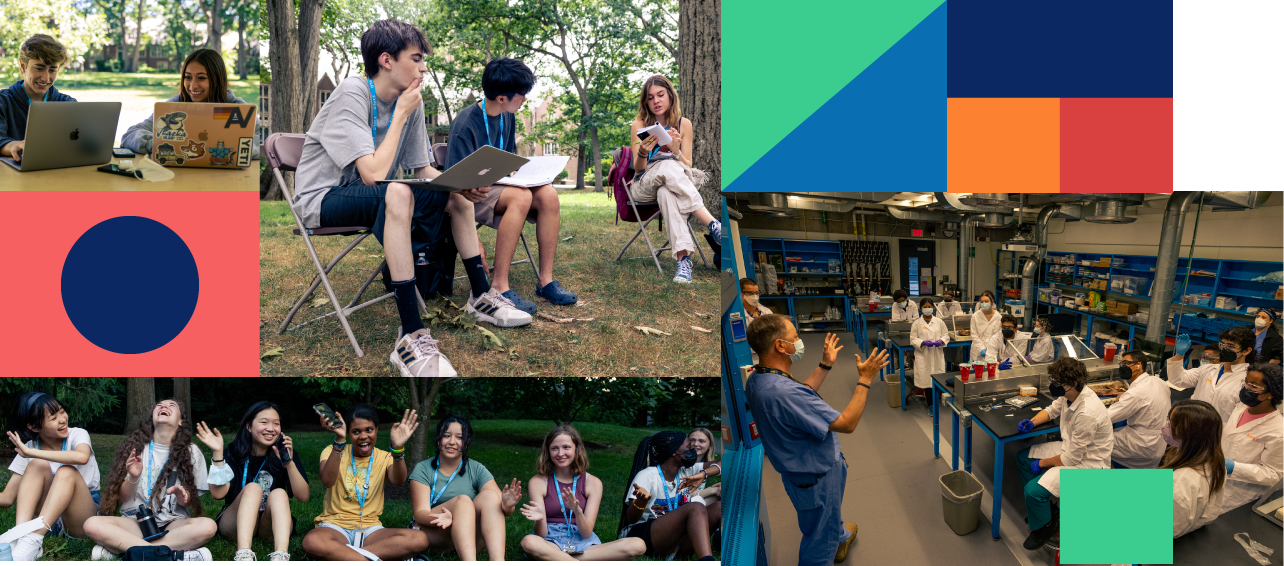 Experience all Boston has to offer
With fast access to the nearby greater Boston area you have a playground to fuel your discovery and explore the future you. EXPLO's summer programs for teens in Boston gives you every opportunity.
World class colleges + universities
More than 60+ colleges and universities are in the greater Boston area, including Harvard, M.I.T, and Boston College. Tour colleges during your EXPLO summer to get a jumpstart on your college planning.
A global hub of innovation + excellence
Education, global business, world-class medical facilities, research, and rich funding come together here. Weekend trips and evening activities in and around Boston, along with college visits, put you at the center of the action to help shape new ideas.
Art + culture + music + food

Seven cultural districts, including Fenway, Boston Little Saigon, SoWA Boston, and the Latin Quarter, open up new worlds to explore. Immerse yourself in the arts, culture, delicious food, and diversity that Boston has to offer as you have your most unforgettable summer yet.
Nature at its best. Even in the city.
Boston is home to some stellar outdoor spaces. EXPLO weekend trips tap into the beautiful green spaces in and around Boston. Urban kayaking ✓ Six Flags ✓ Boston Harbor Day Cruise✓ Freedom Trail✓ This is EXPLO.
Did someone say sports?

An EXPLO summer can also mean sports! Both for you as a player on campus and as a spectator. From the New England Patriots (American football) and the New England Revolution (soccer/football) to the Boston Red Sox (baseball), Boston Celtics (basketball), and Boston Bruins (hockey), Boston is a haven for sport enthusiasts.
EXPLO days just feel right
Start the day with friends—but not too early! You'll have time to meet up at breakfast or outside on the lawn before workshops begin at 9:00am. Why the later start? Because science. That's your brain's auto-start time! Afternoons are filled with electives, clubs, leagues, activities, and Flex Time to inspire your creativity and connect you with friends.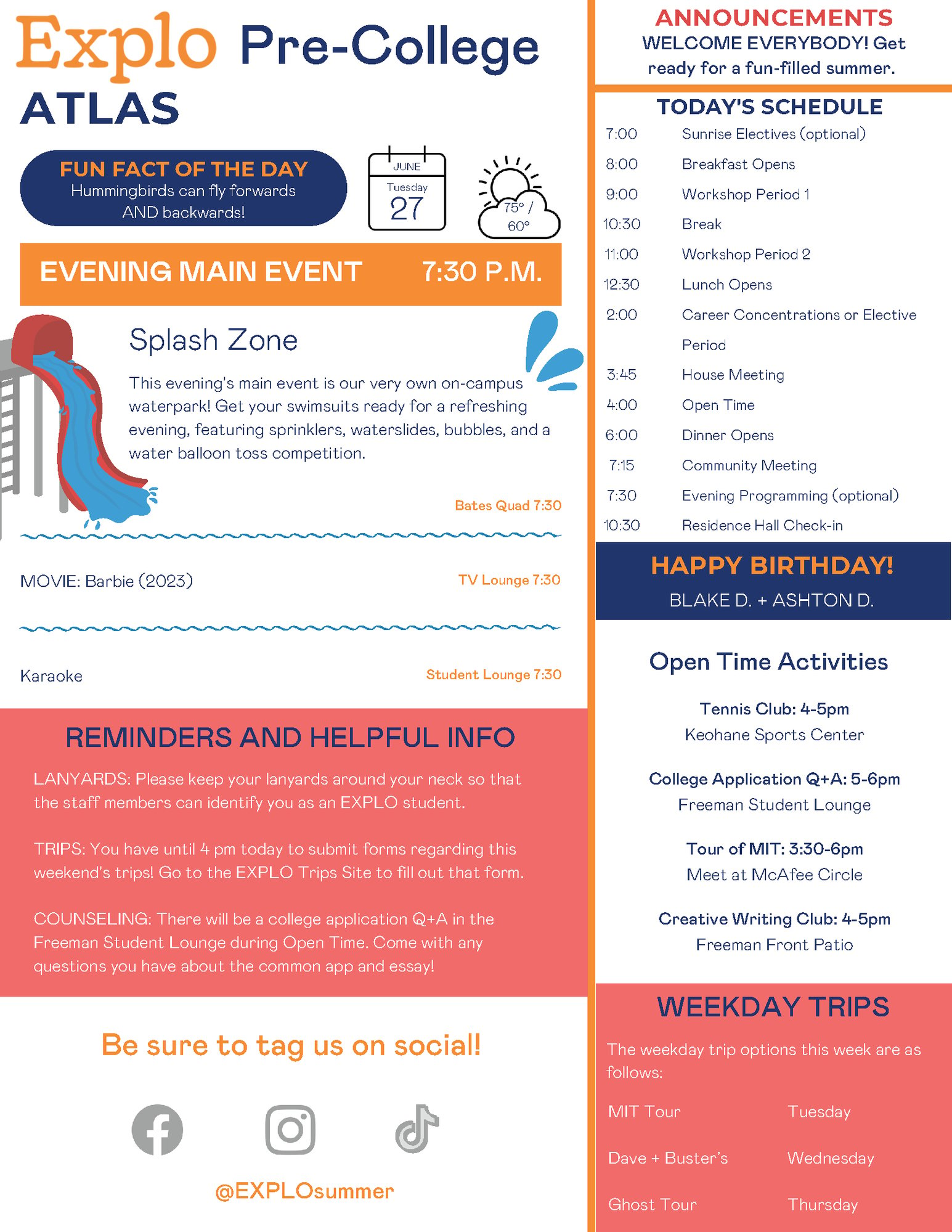 Design the summer of your dreams.
Join EXPLO's summer program in Boston.