PRE-COLLEGE: Career Concentrations| Grades 10-12 How to Earn College Credit at EXPLO
This summer, you can earn college credit while you gain professional experience with industry experts.
Maximize your summer learning experience
EXPLO has exclusive partnerships with Sarah Lawrence College, Hampshire College, and Wheaton College to offer college credit for Pre-College: Career Concentration students who choose to participate in this unique résumé-enhancing opportunity for immersive career exploration. Students in Career Concentrations can earn two college credits from Sarah Lawrence or Hampshire College, and three credits from Wheaton College, for a combination of the work they undertake at the program and a post-program research and writing assignment.
COLLEGE CREDIT BENEFITS Sarah Lawrence College
Sarah Lawrence College is a prestigious college recognized by The Princeton Review as a leader in undergraduate liberal arts education and classroom experiences. Sarah Lawrence not only consistently ranks among the leading liberal arts colleges in the United States — but they also share our commitment to teaching and learning that shapes the future. Both their undergraduate and graduate programs are steeped in experiential learning and lauded for their academic rigor. EXPLO Career Concentrations have been carefully reviewed by the Faculty Curriculum Committee to ensure the programs meet the high standards of the college, including a deep commitment to teaching and learning, a pioneering approach to education, a rich history of impassioned intellectual and civic engagement, and vibrant, successful alumni.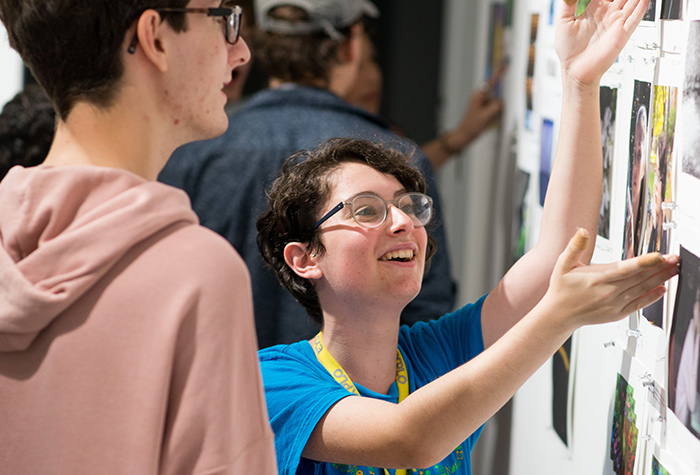 Hampshire College
Hampshire College was founded as one of the most innovative colleges in the world and continues pushing boundaries today. Hampshire students design their own program of experiential study tapping into the deep resources of the Five Colleges consortium that includes Hampshire, Amherst College, Smith College, University of Massachusetts, and Mount Holyoke College. A deeply creative and entrepreneurial culture has led Forbes to name the College one of the best in the country for producing entrepreneurs. Hampshire alums include documentary filmmaker, Ken Burns; co-founder of Duolingo, Jose Fuentes; Jon Krakauer, mountaineer and best-selling author, Liev Schreiber; and award-winning actor Lupita Nyong'o, among other notable change-makers.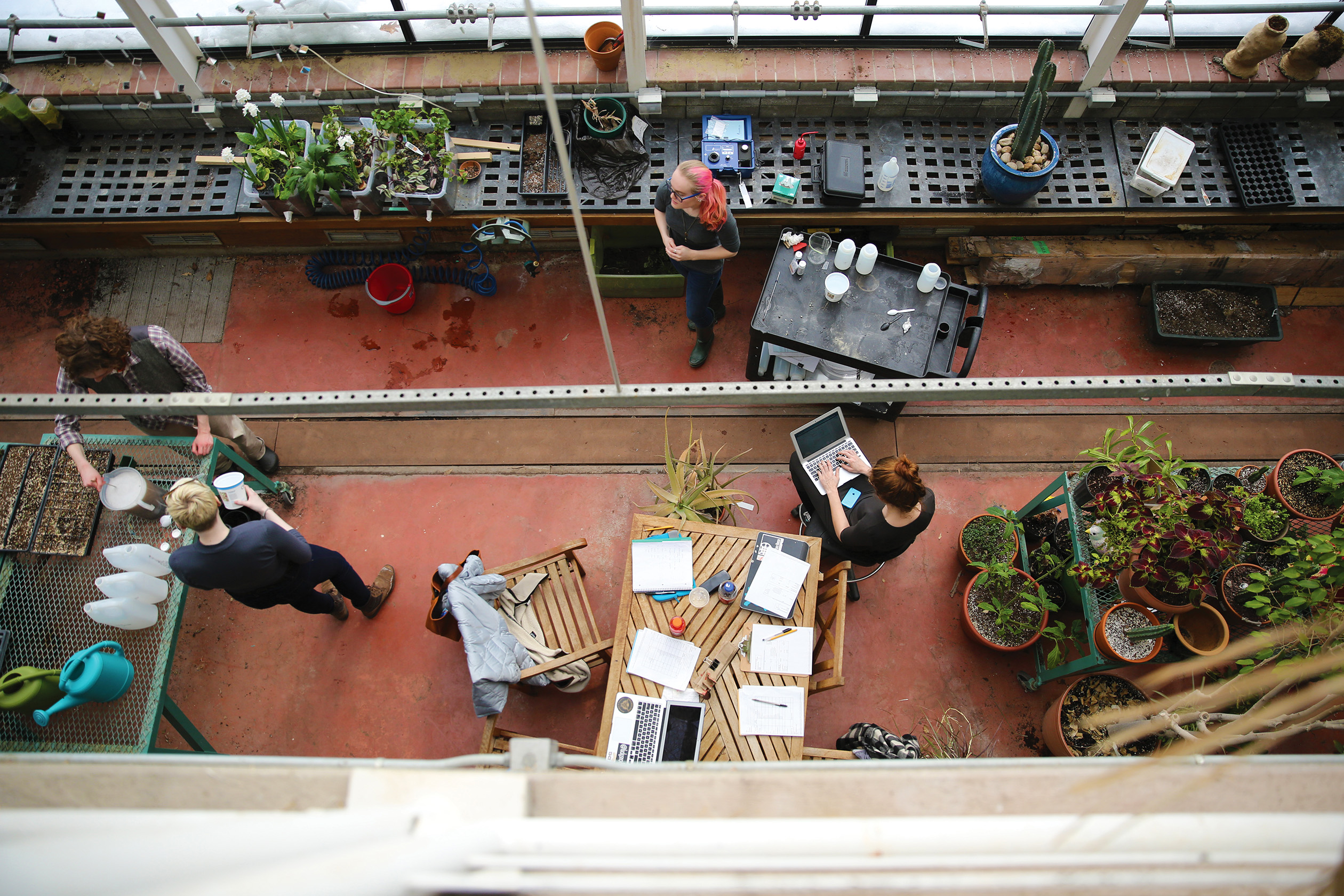 Wheaton College
Wheaton College, founded in 1834, is among New England's premier private liberal arts and sciences colleges. Offering more than 100+ career connected majors and minors, Wheaton is part of Money Magazine's Best Liberal Arts Colleges in America. Every student is able to design a highly personalized Wheaton education for themselves that taps into their unique strengths and interests. Students take advantage of cross-registration with Brown University, a 3-2 engineering program with Dartmouth, and 100% of students are guaranteed access to funding for an internship. Wheaton's gracious 478 acre campus is filled with superb academic and recreational facilities including nationally ranked science labs. Since 2000, Wheaton's talented student body has boasted more than 250 winners of highly competitive national scholarships and fellowships, including Marshals, Rhodes, Watsons, and Fulbrights.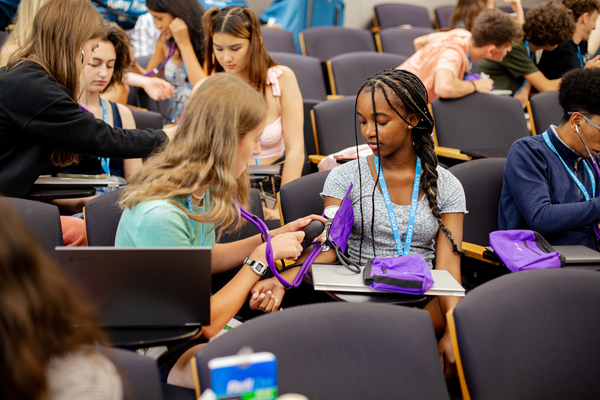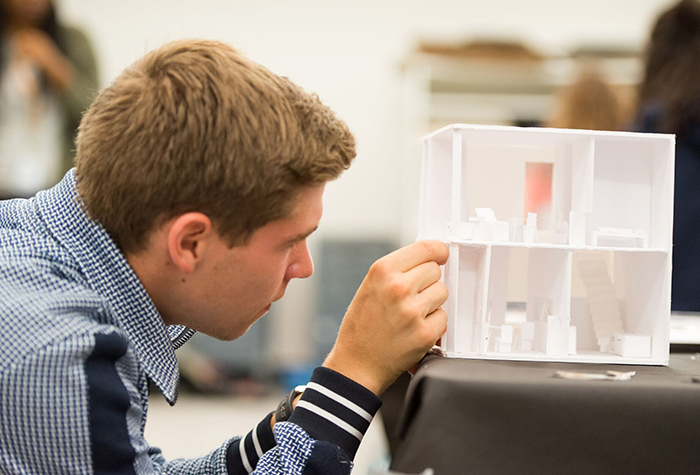 Get a head start at EXPLO Career Concentrations
Earning college credit is a great way to enhance your college application and gain experience with college-level coursework. But not all pre-college credit programs are created equal. Here's what you'll do at EXPLO Career Concentrations that can help set you apart:
Complete a college-level research and writing assignment that you can share with prospective internship employers
Enhance your college application by checking off and submitting your college-level course for credit on the Common Application
Draw on the dynamic combination of experiences on-campus and post-program to enrich your college application essays and interviews, and to demonstrate your interest in the field of study
PRE-COLLEGE SUMMER PROGRAM How to apply for college credit at EXPLO
In order to earn college credit through EXPLO, you must first be accepted into the Pre-College Program. Follow these steps to apply:
Choose a Pre-College Career Concentration.
Create an account and submit your application in the Application Portal.
After you're accepted to and enrolled in the Pre-College Career Concentration, complete the form in the Student Portal to add the college credit option; a $650 fee* will be applied to your final tuition and fees.
LEARN MORE Your questions about college credit at EXPLO, answered
Which concentrations are eligible for college credit?
College credit is available for all EXPLO concentrations:
Artificial Intelligence + Machine Learning
Biomedical Engineering
Business
Crime Scene Investigation + Forensic Science
Engineering
Entrepreneurship
Law + The American Court System
Medical Rotations
Psychology + Neuroscience
How many college credits can I earn?
Credits earned range from 2 -3 credits and vary per concentration. Students who have received credit through an EXPLO program in the past are not eligible to receive credit from the same institution. For more information about the the number of credits you can earn from specific concentrations please contact our Admission Office.
Do I automatically get college credit for attending?
No. You must opt-in for college credit, which requires an additional fee and the completion of a research and writing project of six to eight pages, which will be done after the on-campus portion of the program has concluded (due by August 31, 2023). The research and writing assignment is an exploration of a challenge that practitioners in the field could encounter in the near future. The work builds on the on-campus experience, combined with individual purpose, research, and interest to develop and connect the ideas of the Concentration. Details about the research and writing assignment will be provided to students during the program.
On the Common Application, will I be able to check off that I've taken a college credit course?
Absolutely. You'll also get an official transcript for the credit to include with your college applications.
Is the college credit transferable?
Yes. That said, every college has its own requirements for transfer credit, and students will need to confirm with each institution as to how they would deal with this credit option.