OVERVIEW Maximize Your Summer Learning Experience
At EXPLO, we don't think students should have to choose between gaining hands-on career experience or earning college credit for competitive college and university admission. That's why we've created a first-of-its-kind Pre-College + Career Program that offers intellectually curious and highly motivated high school students the opportunity to earn college credit from one of the best liberal arts colleges in the U.S. — while completing real-world projects alongside experts who are shaping the future of their fields.
New in 2021: EXPLO has an exclusive partnership with Sarah Lawrence College to offer college credit for Pre-College + Career Program students who choose to participate in this unique résumé-enhancing opportunity. Students in EXPLO's Pre-College + Career program can earn two college credits from Sarah Lawrence for a combination of the work they undertake at the program and a post-program research and writing assignment.
COLLEGE CREDIT BENEFITS Why Earn Credit Through Sarah Lawrence?
Sarah Lawrence College, a prestigious college recognized by the Princeton Review as a leader in undergraduate liberal arts education and classroom experiences, not only consistently ranks among the leading liberal arts colleges in the United States — but they also share our commitment to teaching and learning that shapes the future. Both their undergraduate and graduate programs are steeped in experiential learning and lauded for their academic rigor. EXPLO Pre-College + Career Concentrations have been carefully reviewed by the Faculty Curriculum Committee to ensure the programs meet the high standards of the college, including a deep commitment to teaching and learning, a pioneering approach to education, a rich history of impassioned intellectual and civic engagement, and vibrant, successful alumni.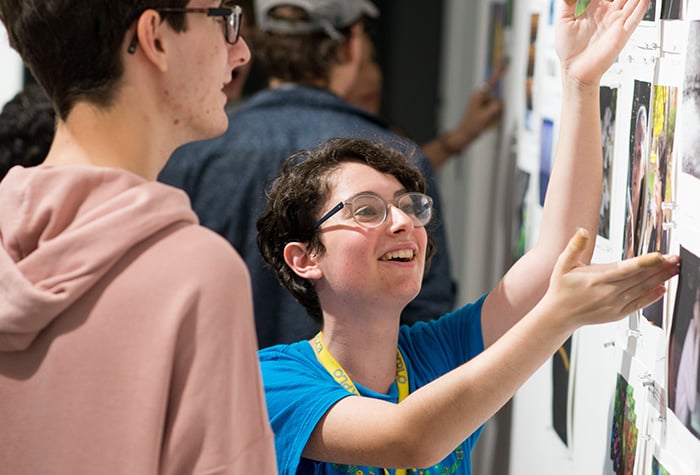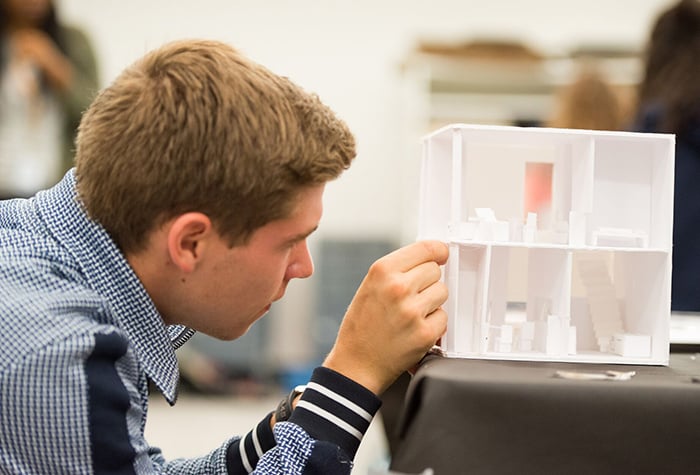 Get a Head Start at EXPLO Pre-College + Career
Earning college credit is a great way to enhance your college application and gain experience with college-level coursework. But not all pre-college credit programs are created equal. Here's what you'll do at EXPLO Pre-College + Career that can help set you apart:
Challenge yourself with a college-level research and writing assignment
Complete a professional writing assignment that you can share with prospective internship employers
Enhance your college application by checking off and submitting your college-level course for credit on the Common Application
Draw on the dynamic combination of experiences on-campus and post-program to enrich your college application essays and interviews, and to demonstrate your interest in the field of study
LEARN MORE Your Questions About College Credit at EXPLO — Answered
Which concentrations are eligible for college credit?
College credit is available for the following concentrations:
Psychology & Neuroscience
Surgical Interventions & Bioengineering
Engineering
Trial Law + The American Justice System
Artificial Intelligence
Medical Rotations
CSI + Forensic Analysis
Do I automatically get college credit for attending?
No. You must opt for college credit, which requires an additional fee and the completion of a research and writing project of six to eight pages (due by August 31, 2021), which will be done after the on-campus portion of the program has concluded. Details about the research and writing assignment will be provided to students at the start of the program.
On the Common Application, will I be able to check off that I've taken a college credit course?
Absolutely. You'll also get an official transcript for the credit to include with your college applications.
Is the college credit transferable?
Yes. That said, every college has its own requirements for transfer credit, and students will need to confirm with each institution as to how they would deal with this credit option.
Please contact our registrar with additional questions.
PRE-COLLEGE + CAREER PROGRAM How to Apply for College Credit at EXPLO
In order to earn college credit through EXPLO, you must first be accepted into the Pre-College + Career Program. Follow these steps to apply:
Choose a

Pre-College + Career Concentration

.

Create an account and submit your application in the

Application Portal

.

After you're accepted to and enrolled in the Pre-College + Career program, complete the form in the Student Portal to add the college credit option; a $400 fee* will be applied to your final tuition and fees.
*EXPLO has a long history of enrolling students of strong scholastic merit who go on to be leaders, innovators, and explorers in their fields. Given the strength of the EXPLO student body, Sarah Lawrence has discounted the fee for EXPLO Pre-College + Career scholars.