Prep for boarding school at our overnight summer camp
The move to boarding school can be a big decision that comes with many questions.
Is boarding school a good match for my kid? Would they like it? Thrive there?

Is there a way to find out before sending them?

Is there a way to make the transition to boarding school easier?
The answer to all of these questions is yes. One of the best ways to prepare for boarding school is to try a short-term overnight summer camp and academic enrichment program like EXPLO before attending boarding school.
Preview boarding school life at EXPLO
There are tremendous benefits to learning where you live—and it's one of the main reasons why summer camp is important. An EXPLO residential program lets students see that they're ready for boarding school life. Our renowned three-week residential academic enrichment programs give students the chance to:
Learn that they can do boarding—and love it
Make new friends from around the world
Confidently participate in small classes where they are known by peers and teachers
Practice living with a roommate
Learn to advocate for themselves and become more independent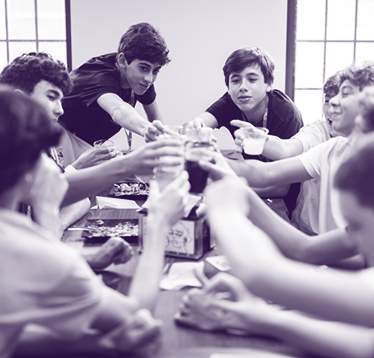 It changed me. I feel more confident going into sophomore year. I found myself at EXPLO, and wish it was a boarding school because I would sign up in a heartbeat.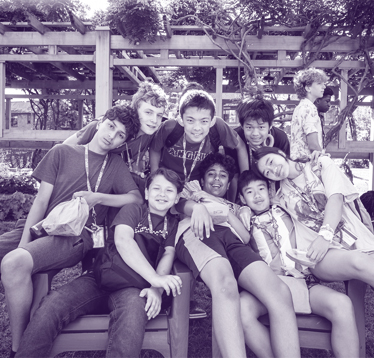 It's challenging to leave the comfort of home and family for an overnight experience away from the familiar. But it's a powerful moment when you discover that you are happy in this new environment and have made a new home away from home.
Our excellence is recognized
EXPLO is accredited by the Middle States Association of Schools and Colleges, a worldwide leader in accreditation. We also maintain close connections and communication with leaders in boarding school education.
EXPLO Boarding School Advisory Committee
Many EXPLO students discover how much they enjoy residential learning and go on to attend boarding school. Our senior staff is always happy to advise families about boarding school, and depends on our Boarding School Advisory Committee to stay abreast of the evolution of specific schools, as well as boarding schools in general. The committee comprises highly experienced admission leaders at distinguished schools where EXPLO students have matriculated.