Make this summer different
Three weeks of excitement, connection + summer learning
Combine the fun of summer camp with the excitement of learning, creating, and discovering. Come for the Ultimate Day program and activities like soccer, strategy games, or a musical jam session—or stay overnight for 24/7 adventure, from escape rooms to whitewater rafting. Choose activities each day for an unforgettable summer.
Session 1
Overnight: June 30 – July 19
Ultimate Day: July 1 – July 18
Session 2
Overnight: July 21 – August 9
Ultimate Day: July 22 – August 8
Location:
Sarah Lawrence College, Bronxville, NY

Tuition:


Overnight: $7,650
Ultimate Day: $3,850
Discover the future you in workshops + electives
What do you want to learn?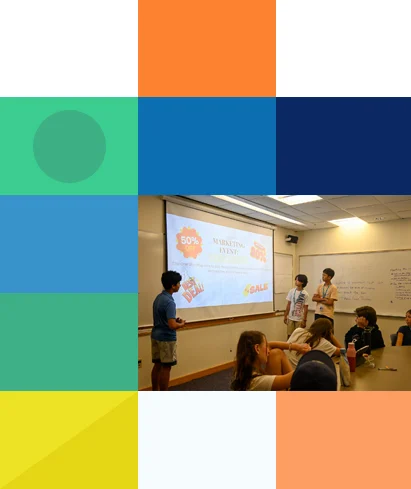 Business, Math + Economics
Ever wonder how to turn an idea into a successful business? Or how brands use clever marketing techniques to turn audiences into customers? Or how winning card players balance probability with sheer luck? You'll discover the answers, because you'll get to try your hand at all of these things and more.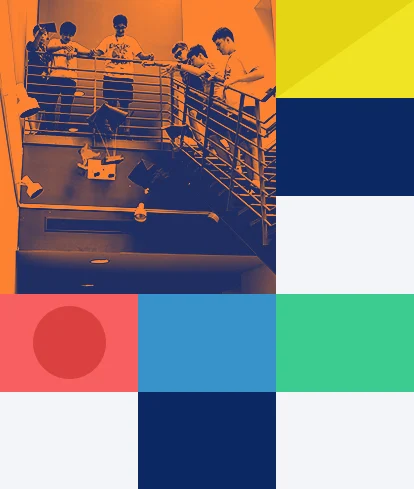 Engineering, Technology + Design
You could play a fantastic video game. Or you could, you know, build your own. Or learn how architects plan buildings by designing one. Or use music production software to create music no one's ever heard before. Here, you'll gain the skills of a maker.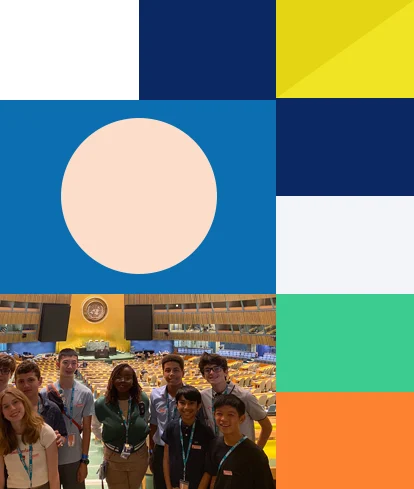 Law, Humanities + World Affairs
Just how do societies work? What laws, leaders, and forces shape nations? You can explore that here in a debate forum. You can wrestle with societal rules and ethics in a mock trial courtroom. Or, maybe you'll create powerful fictional worlds with their own challenges in a creative writing workshop.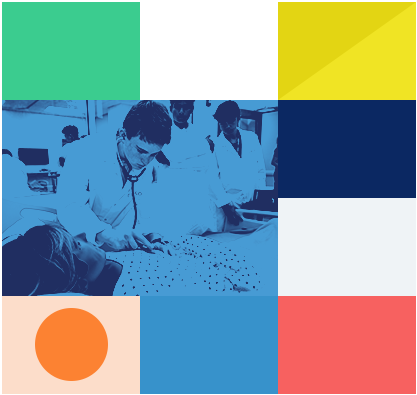 Science, Psychology + Medicine
The only thing as fascinating as the world around us is the world inside us. Isolate and analyze DNA samples with biotech equipment to better understand genetics. Use psychological assessments to predict how teams might function as part of a mission to Mars. Learn the same suturing techniques used by surgeons.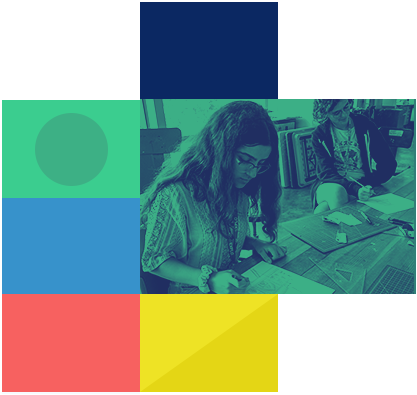 Visual + Performing Arts
Creativity and self-expression inspire some of the most fun you can have. Perform an unforgettable role onstage. Create figure drawings that balance proportion, form, and mass. Or go digital by creating online videos specifically designed to engage and influence.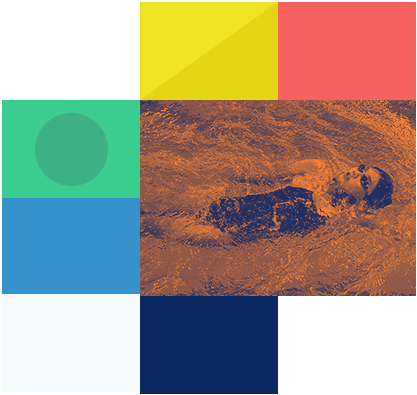 Athletics, Hobbies + Recreation
All your old summer camp favorites? Yeah, we have those too. From athletics like swimming, basketball, and tennis to playing (or even creating) games around a table, your mind and body will get a workout!
Make yourself at home, 24/7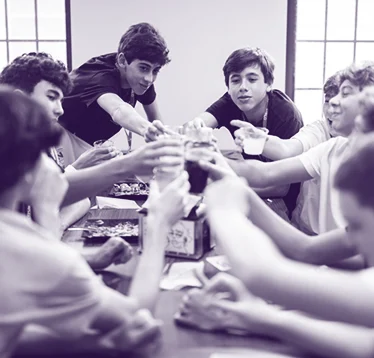 Overnight program at-a-glance
EXPLO's overnight program is much more than a summer program for teens in NYC. It's:
Breakfast and workshops
Lunch, electives, and activities like strategy games, hip hop dance, or a stroll into the 'Ville (aka, Bronxville Center)
Dinner and evening movie nights or improv performances
Weekend adventures in and around New York City—more than 10 each weekend—like a day at the beach, the Bronx Zoo, Six Flags, and much more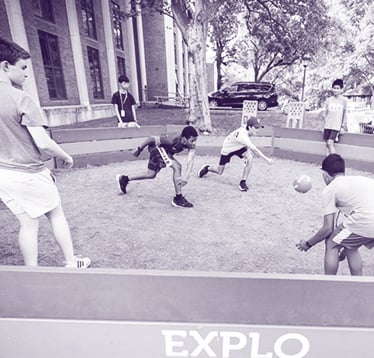 Making it easy for first-time overnighters
The first time sleeping away from home and family can seem like a big step, because it is—it's an important part of building independence and self-confidence. We've spent decades helping kids take that step in a safe and caring environment, meeting their needs while leaving room for them to surprise themselves with their own growth.
The best day ever (over + over)
Weekend trips. Live performances. Talent shows. Carnivals. Pool parties. Movie nights. EXPLO Ultimate Day students can participate in all of the same fun, engaging activities that residential students do. As an Ultimate Day student, the only thing you won't be doing at EXPLO is sleeping. It's really the ultimate summer program for teens in NYC.
"I look forward to every single trip, every single main event—I am so there! Even as they say the word, I am off. I want to participate in everything. I am having so much fun here!"
Meet people who just "get" you
Join an offbeat band of new friends who just get you—the only standard thing about people at EXPLO is how clever they are. And yes, we're talking about more than just book smarts! Your peers come from around the world and have deep interests in all kinds of things, from robotics to cinema studies.
A community that creates brilliance out of learning + summer fun
Join artists, lawmakers, engineers, and entrepreneurs who will support you in bringing your most unexpected ideas to life. At EXPLO, you actually do the things you're excited about with people who are just as excited.
Summer learning in a beautiful setting
Tucked alongside the tree-lined village of Bronxville, N.Y., Sarah Lawrence College is a 44-acre wooded campus just 15 miles from Manhattan. It's the perfect setting for summer programs for teens in NYC. A short walk from campus, the fabulous Bronxville Center is home to dozens of shops, cafés, and restaurants.
International students call EXPLO home
If you're coming to EXPLO from outside the U.S., we have good news: almost one third of EXPLO Intermediate students are international. Here, you'll meet other unique and welcoming teens from the U.S. and around the world who like to try new things and make new friends. At EXPLO, shared interests bring you together, no matter where you're from.
Find your people at EXPLO
Join a creative band of new friends who just get you—the only standard thing about people at EXPLO is how clever they are! Your peers come from around the world and have deep interests in all kinds of things, from creative writing to criminal psychology.