EXPLO Admission Counselors: We're Here for You!
Looking for guidance during your summer program search and application process? Look no further than our helpful Admission Office! Our counselors are dedicated to making your EXPLO experience unforgettable and stress-free, guiding you through the process step-by-step. Each counselor is responsible for a specific geographic area and will work with you to address any questions you may have, no matter how big or small, to ensure that you have the best possible summer program.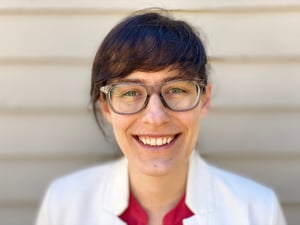 Ariel French (she/her): Director of Admissions
Ariel joined EXPLO in 2009 as an instructor and student advisor, and has worked in curriculum, programming, and admissions capacities since then. Prior to joining EXPLO full-time in 2014, Ariel directed a K–8 before-and-after-school program in New Hampshire, and worked as an elementary school counselor in Greater Boston. She is a graduate of Bryn Mawr College, and holds a Masters degree in Prevention, Science, and Practice, and a certification in K–12 School Counseling from the Harvard Graduate School of Education. Outside of EXPLO, Ariel is an avid distance runner, mother, and a jill-of-all-trades, busy looking after her 18th-century home.
Ariel partners with referral agents, educational consultants, and school guidance departments.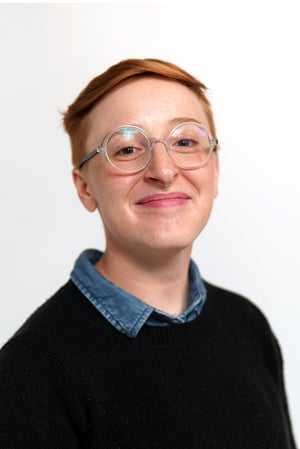 Kate Barnes (they/them): New England, NJ, the Midwest, West and South (not including FL and TX)
Kate has been with EXPLO since 2021 and has spent two summers working at the Pre-College program, most recently managing logistics and creating engaging student programming as the Assistant Director of Operations. After nearly a decade in the hospitality industry where they worked as a professional baker and café manager, Kate came to EXPLO full time as part of the Admissions and Financial Aid team. Holding a BBA in Hospitality Management from SUNY Delhi where they also studied Baking and Pastry Arts, Kate enjoys getting to bring their creativity, people skills, and love of systems to work every day. In their free time Kate loves hiking, making silly furniture, reading Sci-fi books, and being lovingly dragooned by their two very loud cats.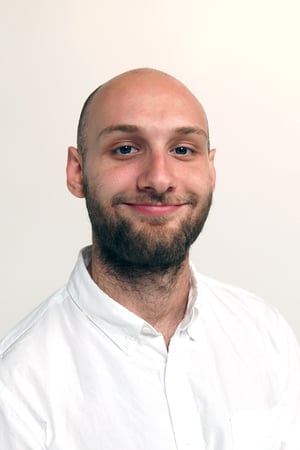 Yoel Abulaf (he/him): NY, PA, DE, TX, FL, PR, and International Students
Yoel has been with EXPLO since 2017, serving in summer roles as an instructor, student advisor, and Main Office administrator, before joining the year-round team as an Admission Counselor in 2021. Yoel holds a BA from UMass Amherst, and an MA in Psychology from William James College. Originally from Istanbul, Turkey, Yoel lived there for fifteen years, prior to moving to the United States in high school. Yoel is an avid sports fan and player – particularly soccer, basketball, football, and tennis. In his free time, he can be found listening to music of all genres, working out, traveling, and spending time with family.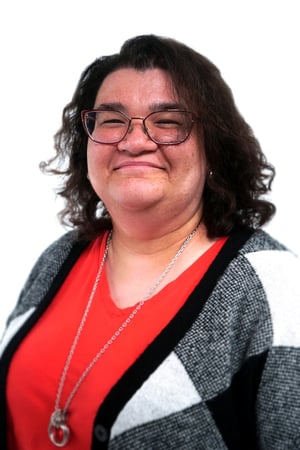 Liz joined the EXPLO early in 2023. Born in Pennsylvania and raised in New York, she developed a passion for summer camp in her teens and went on to teach horsemanship and outdoor recreation at a camp Upstate for 6 years. She earned a BFA in Communications Design with a focus in Illustration from the Pratt Institute in 2014, and has spent the last several years managing an Ophthalmology practice. Liz loves learning about world history, gardening, animal husbandry and animation. She can usually be found sketching in the corner of a museum.
Reach out to Liz with general questions, and if you give us a call, Liz's friendly voice is likely the first one you will hear. Liz also coordinates student medical forms, and the summer ambassador program.