Curiosity is borderless
EXPLO is rooted in values like curiosity, passion, innovation, and collaboration. Year after year, young creators, investigators, leaders, thinkers, and explorers come from over 101 countries around the world to pursue their passions and build their future in this study abroad summer program for high schoolers.
I got to meet people from all over the world, not only U.S. and Canada, but also places like Venezuela, Pakistan, and Haiti where I might never have a chance to go to. I gained so much from either taking a class with them so that I could learn how they view this world, or simply chatting with them, when I found that nationality and language would never be limitations for friendship. I love EXPLO because its multi-cultural environment taught me so much.
A program as unique as you are
There are many summer enrichment programs across the United States. What makes the EXPLO experience different for international students?
Program length
Most International students choose three weeks; but, we also have two-week programs and can accommodate students for up to six weeks.
Full day and
evening programming
Participating in activities and events is a great way to make friends and learn about American culture—and share your own!
American friends in an international environment
Roughly one-third of EXPLO students are international, which means you'll be in a welcoming environment with plenty of opportunities to make new American friends.
International
faculty + staff
Each year, staff members join us from the U.S. and beyond; in recent years, they've come from Cyprus, Israel, Bosnia and Herzegovina, Trinidad and Tobago, Iceland, and France.
Off-campus adventure
Discovery doesn't only happen in the classroom. Students at EXPLO regularly venture to historical and cultural sites, world-class museums, entertainment venues, and much more throughout the cities of Boston, New York, and San Francisco.
See yourself at EXPLO
Meeting people of varying backgrounds, customs, and beliefs expands your understanding of the world. Here, you won't just take courses with American students—you'll live in the same residential halls, eat in the same dining halls, and explore a new city with new friends from places like New York, California, Japan, Brazil, Texas, and Indonesia.
Come join in!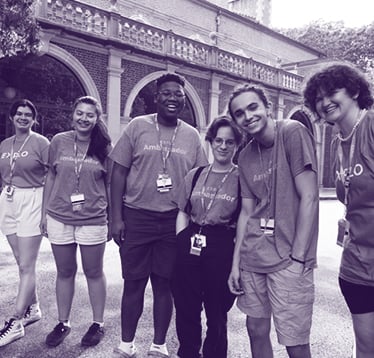 Lorenzo N.
Pre-College Engineering Concentration Student - Lagos, Nigeria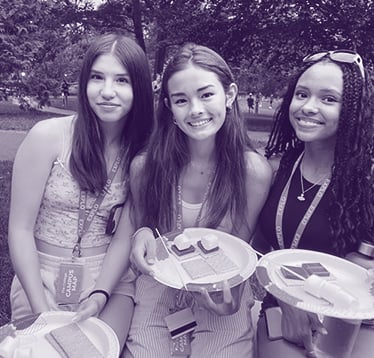 Hana S.
Pre-College 360° Student + Student Ambassador - Tokyo, Japan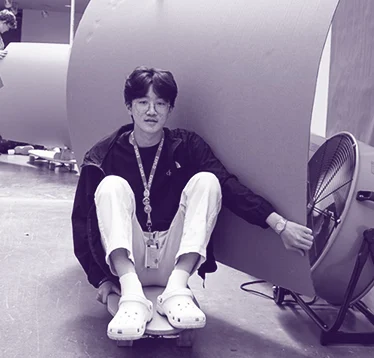 Hyunjae J.
Intermediate 360° Student - Seongnam City, South Korea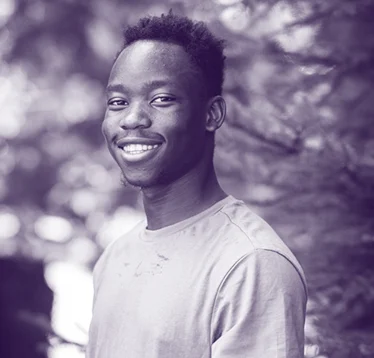 Geraldo Sibinde
Intermediate Staff - Maputo, Mozambique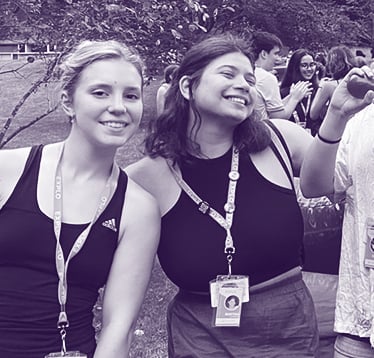 Martina Villamayor
Pre-College Staff - London, UK and Buenos Aires, Argentina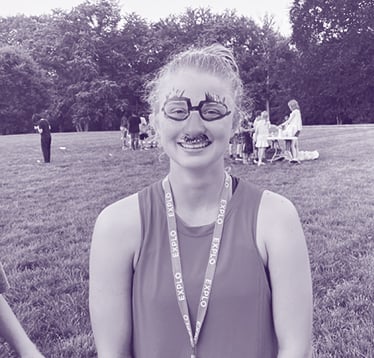 Meggan Fourie
Junior Staff - Empangeni, South Africa
Prepare for American school life
Considering attending an American boarding school, college, or university? EXPLO programs give you a preview of American school life. For two or three weeks, you'll experience the independence of life away from home while fully supported by our residential staff, who have years of experience making international students feel safe, comfortable, and confident.
The Pre-College advantage
Pre-College students get an inside look not just at Wellesley College and the University of California, Berkeley. They also take tours of other neighboring institutions like Harvard, MIT, Tufts, Stanford, and Santa Clara University. Plus, our instructors are both college students and faculty, who can share all kinds of perspectives on the college application process, academics, and campus life.
We're here for you
Here are more details about our study abroad summer program for high schoolers, teens, and tweens that are often important to international students and their families. We're standing by to answer any more questions, though: don't hesitate to contact our Admission Office:
United Kingdom + France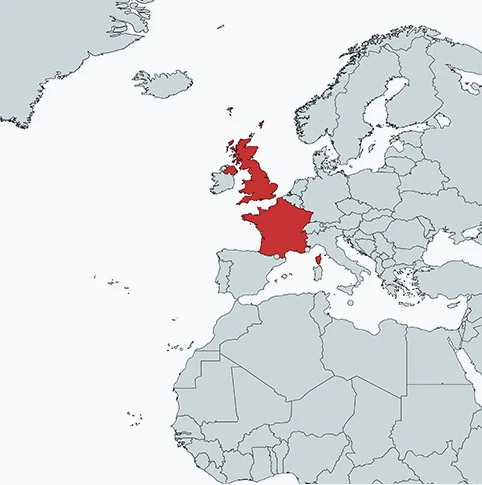 Ariel French (she/her)
Director of Admissions
I joined EXPLO in 2009 as an instructor and student advisor, and have worked in curriculum, programming, and admissions capacities since then. I'm a graduate of Bryn Mawr College, and hold a master's degree in Prevention, Science, and Practice, and a certification in K–12 School Counseling from the Harvard Graduate School of Education. I'm an avid distance runner, mother, and a jill-of-all-trades, busy looking after my 18th-century home.
I partner with referral agents, educational consultants, and school guidance departments.
International Students (except UK + France)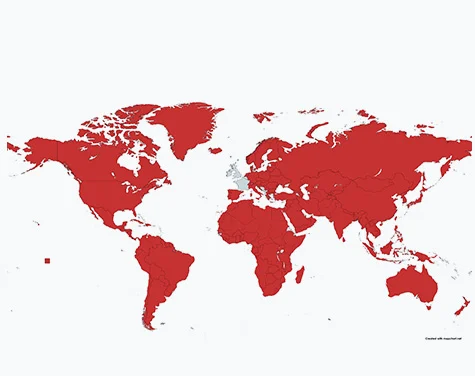 Yoel Abulaf (he/him)
Senior Admission Counselor
I've been with EXPLO since 2017, serving in summer roles as an instructor, student advisor, and Main Office administrator, before joining the year-round team as an Admission Counselor in 2021. I hold a BA from UMass Amherst, and an MA in Psychology from William James College. Originally from Istanbul, Turkey, I lived there for 15 years, prior to moving to the United States in high school. I'm an avid sports fan and player—particularly soccer, basketball, football, and tennis.
English is the working language of EXPLO. To enroll in the program, you must be able to speak and understand English at an intermediate–fluent level. To ensure that everyone is able to participate in all aspects of the program, international students who do not attend a school with an English language-based curriculum may need to interview with EXPLO so that we may assess their English speaking abilities. Once you've submitted an application and deposit, we'll contact you and your family about scheduling an interview, should we determine that one is necessary.
Our students' physical and emotional health is a top priority. Each campus has a health center staffed 24/7 with experienced nurses who are there exclusively for EXPLO students. Most prescription and over-the-counter medications are distributed through the health center. Self-administration and in-room storage of certain medications is permitted on a limited basis only at our Pre-College Program—contact the Admission Office for details.
Attending an academic enrichment program helps students prepare for the greater independence of college. That being said, EXPLO does not believe that our students should be supervised as if they are already completely independent; we work hard to ensure our students receive a developmentally appropriate and safe level of supervision and guidance throughout their days—whether on or off campus. In order to create the atmosphere that allows learning to be both fun and meaningful, we know that our students (and their loved ones back home) need to feel that our campus is safe—and that our staff is observant and trained to respond to our students' needs.
We know that one of the big concerns about traveling so far from home is transportation. Our staff—easily identifiable in their bright orange EXPLO t-shirts—will meet you at the airport, escort you to campus, and help you settle in. On Arrival Day, staff members remain at the airport until we know that the last student has been picked up.
When it's time to return home at the end of the session, we'll take you back to the airport—and stay there until we're sure everyone is safe and in the air.
Not sure what grades this study abroad summer program for high schoolers, teens, and tweens covers? Please use the following chart to convert a student's age into American grade levels:
Student Age
(as of September 1, 2024)

American Grade Equivalent

17 years old

Grade 12

16 years old

Grade 11

15 years old

Grade 10

14 years old

Grade 9

13 years old

Grade 8

12 years old

Grade 7

11 years old

Grade 6

10 years old

Grade 5

9 years old

Grade 4

8 years old

Grade 3

7 years old

Grade 2