A next-level summer camp experience
Make your days + nights great
From workshops and electives to activities and trips, choice is central to the EXPLO Junior summer camp experience. Every moment of every day at EXPLO Junior offers new activities and adventures, as well as longstanding traditions that make EXPLO unique and inclusive summer camp. You'll never have the same day twice!
What are you up for today?
At EXPLO, there is always something new to try, as well as old favorites to enjoy. Choose activities that you're actually into—and have fun doing it with kids who love it too. From workshops and electives to activities and weekend trips, you pick what interests you.
Dive in
Head to the pool for a free swim session.
Get down to business
You've got big ideas—join an entrepreneurship discussion to share them with potential partners.
Gather for a game
Like board games? Strategy games? Find a group to play with, and against.
Make some plays
If you're looking for something more active, join a field hockey game, a home run derby, or even learn how to play cricket.
Make an artistic statement
Where some see junk, others see art supplies that you can make sculptures out of. Or learn pointillist techniques in a painting group.
Find adventure off-campus
Weekends are for incredible trips to places like Boston Museum of Science, indoor skydiving, water parks, surfing school, and more. As always, your choice!
Live each day your way
Whether indoors or outdoors, morning, noon, or night (as long as it's wrapped up by 10:00!), there are things to do. Feel like taking a break and just hanging out? We've got time for that too.
A Voyager's summer camp experience is a little different from a Percy's, with more opportunities for independence and self-direction in moving around campus, eating meals, or taking breaks in a lounge. It's all part of EXPLO's practice of gradually opening privilege and responsibility to students as they grow and develop.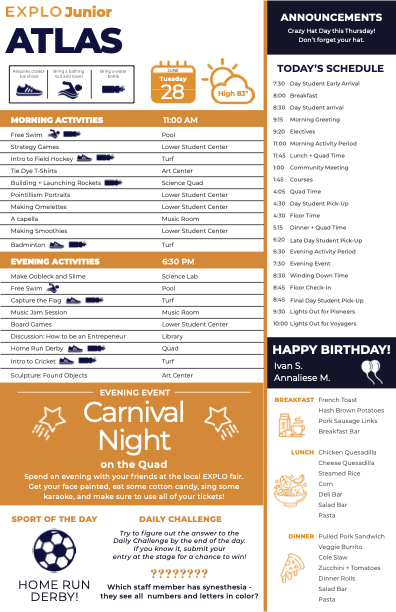 Explore an EXPLO day
The EXPLO Difference
Among all those trips and activities, there are so many things you'll experience at EXPLO Junior that simply don't exist anywhere else. Like Tall Sock Tuesdays. Or the Numa. And while, yes, you might find kids playing Wall Ball elsewhere, they won't be doing it against EXPLO's special, custom-built Wall Ball walls (we're just that into Wall Ball). These are just a few of the things that make an EXPLO summer camp experience unique. And the best part is, you don't need to add them to your schedule or sign up for anything. They're all just part of the day!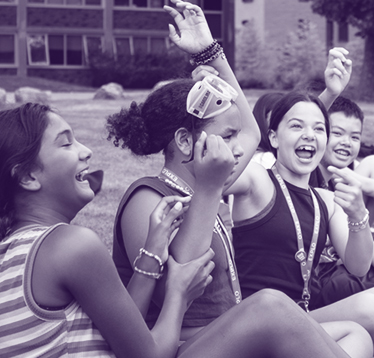 The best part is the freedom. Every other camp or program is like, 'Now, everyone's gonna go play football. Now, everyone's gonna go swimming.' Here, you have a big list of activities—you get a newsletter every day and you get to pick what you want to do.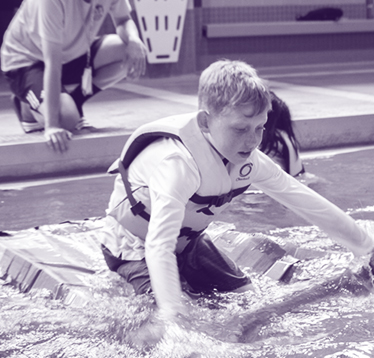 The quirkiness of activities really appealed to me. The message seemed to be, 'Come hang out with us during activity time. We will have fun.' Simple as that.
We take student life seriously, so you can have fun living it
EXPLO has an entire Office of Student Life, with caring, experienced staff available 24/7. It's their job to make sure all students have everything they need, from soap in the restrooms to help navigating social situations. They serve as a connection to parents and families as well, sharing updates on each students' EXPLO experience with folks back home, and taking guidance from families on how best to support each student. Most of all, they make sure that every single student feels safe, valued, and able to actively participate in this inclusive summer camp.
You're going on an adventure.