Ready to choose your own adventure?
EXPLO for grades six and seven ramps up the fun and expands your choices. In this summer camp for middle schoolers, you gain the freedom to choose the variety of our 360° Program or the depth of our Veterinary Science Focus Program. Either way, you'll still pick extra activities you love, or take a chance and try some new ones, with friends who share your excitement.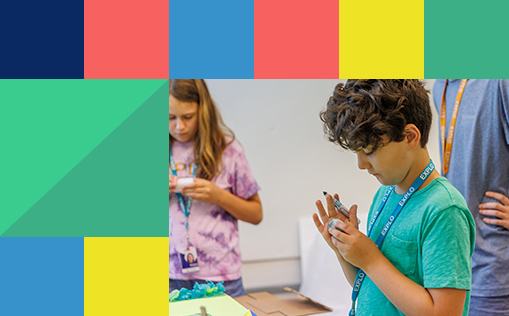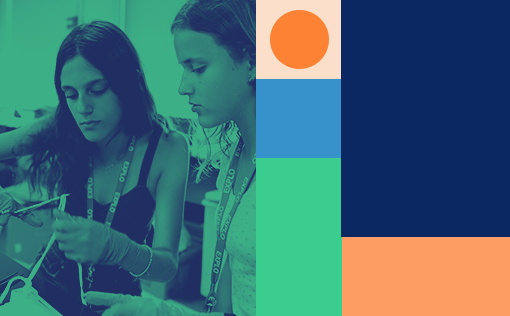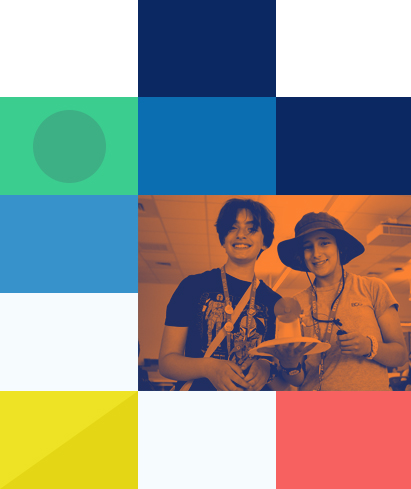 EXPLO 360°
Create a program just for you.
Whether you're in our overnight or Ultimate Day program, you'll choose two workshops and three electives from dozens of options. Dive into your favorite topics, or discover new ones, in STEM, the arts, athletics, and much more. With our activities and trips, you have a full buffet of fun.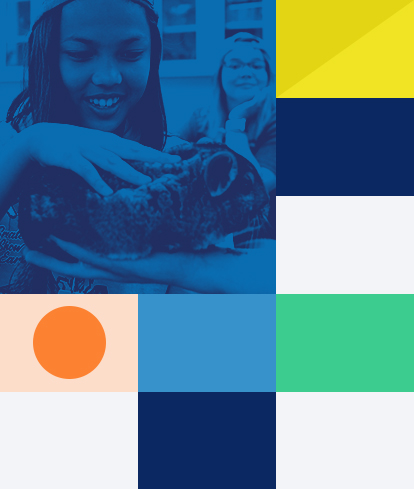 Veterinary Science
Gain the keys to the Animal Kingdom.
Live the veterinarian life as you learn about all sorts of animals, from house pets to farm animals to exotic zoo-dwellers. You'll discover first-hand how to examine and care for these creatures through disease diagnosis, wound suturing and limb splinting, and more. And you'll do it alongside veterinary professionals.
Make this summer different
EXPLO's summer sessions combine the fun of camp with unlimited ways to explore your interests. Hone your chef skills, play board games, or join a music jam session. Learn how to play cricket, tie dye, or do free swim at the pool. New opportunities for creativity and adventure pop up every day at this summer camp for middle schoolers.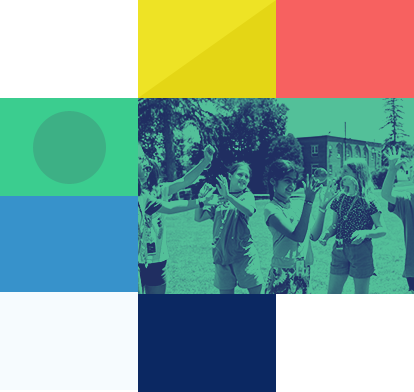 We're as excited as you are
Our staff and instructors are here because they love what they do, love sharing it with you, and love the EXPLO environment. Creative, enthusiastic, and inclusive, they'll help you feel at home while showing you to new adventures where you'll take the lead.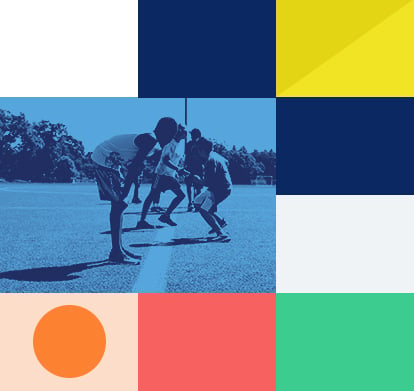 The ideal home base
Whether you're with us daily or overnight, your EXPLO home is Regis College, a 132-acre wooded campus outside Boston, Massachusetts. On campus are dorms and classrooms, studios and gyms, a pool, and playing fields. Off campus, minutes away, is the adventure of Greater Boston, with endless options for culture, athletics, entertainment, and more.

Build an international friend group
Meet creative and interesting kids from across the United States and around the world in a welcoming, inclusive environment. If you're coming from abroad, you'll make close new American friends quickly. Wherever you're from, this summer camp for middle schoolers shows you how much you share in common while learning brand new ways of looking at the world.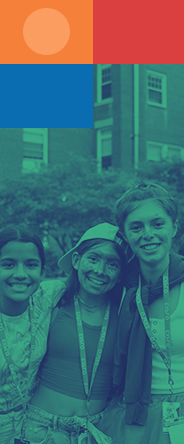 Admissions is here for you
Ready to start your EXPLO journey? We have friendly, experienced admission staff ready to personally guide you through the application process. They won't just send you a form—they're EXPLO experts who will work with you to answer any questions or concerns you have, any time.