Where real life +
imagination make magic
A new kind of summer program in New York
To make summer magic we combine art, science, whimsy, and sparkle to create activities, trips and downtime that help you step out of your comfort zone to cross a new finish line. Fly the trapeze, chill in the 'ville (Bronxville) with your friends, bike along the Hudson River, or bring your A-game at Chelsea Piers Sports Complex. Every EXPLO day is a chance to do something new.
You do you
Dream it, live it at EXPLO. Your days and nights are full of summer fun and wonder. Choose activities that you're actually into—and try it all in a judgment-free zone. From workshops and electives to clubs, leagues, activities, and trips, you pick what interests you—and decide how to spend your downtime.
Test prototype aircraft
Explore how different design components and engineering choices impact flight.
Bring out your inner nature lover
Coast downstream river rafting on the Delaware River to find peace in the beauty of nature.
Take over a professional theater
Find your future self on stage as a script writer, rigging lights or making scenes and sets.
Discover NYC art, ice cream + architecture
Choose from a variety of museum tours, like Guggenheim Museum, the Museum of Ice Cream, or the Tenement Museum and marry it with a day of NYC fun.
Be a part of a club or league—or make a new one
Garden club, zumba league, or Dungeons + Dragons? Find your people at EXPLO's 10+ clubs and leagues. Or start a new one to give your ideas a summer life.
Make downtime your time
Fill every minute with cool activities or listen to music and chill—you decide.
EXPLO days just feel right
Start the day with friends—but not too early! You'll have time to meet up at breakfast or outside on the lawn before workshops begin at 9:00am. Why the later start? Because science. That's your brain's auto-start time! Afternoons are filled with electives, clubs, leagues, activities, and Flex Time to inspire your creativity and connect you with friends.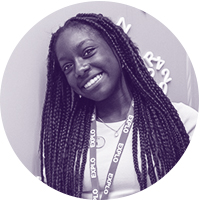 My favorite time at EXPLO is the activity periods 'cause you have a choice. EXPLO is a lot better than school because at school you have to do this and you have to do that. You get to choose here.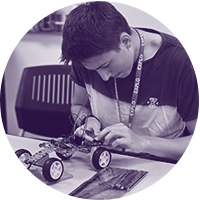 I'm also taking go-cart making, which is a whole other ball game. I'm in this group of four and we're making our own go-cart and it's coming along really well. I'm having so much fun. On Friday we're going to race them and it's just unbelievable. I've never done anything like this before and it's just a whole new experience.
Cross boundaries with
unexpected + brilliant combinations
Find what sparks your brilliance.
Build your days and nights doing things you've never done before or blending a mix of activities in new ways to have the most fun ever.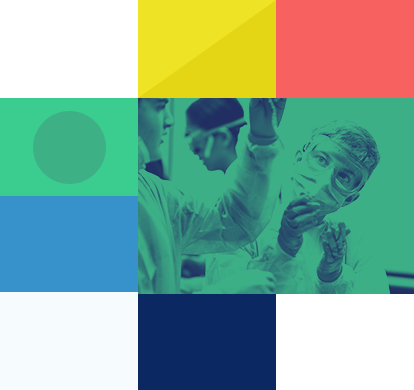 Dancing + coding
Medieval knights, castles + physics
Songwriting + sustainable food practices
Navigating AI deep fakes + testing forensics investigation techniques
Learning cricket + planning how to become an entrepreneur
Wandering Central Park + channeling your inner secret agent
Chilling out with friends + trying some improv
The choice is yours
EXPLO gives you freedom to experiment—and a supportive community to cheer you on. Try new subjects, activities, and social styles. Connect with people on your terms and find out more about what makes you unique. You're your own boss at EXPLO. Choose what to eat, what to wear, when to do your laundry, how to spend your free time—build your EXPLO life.