How can we help?
EXPLO Elevate is a diverse team of leaders, learners, thinkers, and doers with decades of collective experience at all levels of education. We know what it feels like to confront obstacles, challenges, and opportunities—it's why we can jump in quickly to assess and assist your institution.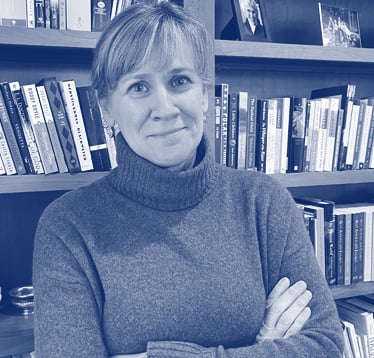 Libby Barlow, Senior Consultant
Libby's work at Elevate focuses on institutional research including the development of surveys and other tools, data collection and analysis, and making meaning of quantitative and qualitative data.
Biography
Libby Barlow is currently Associate Provost for Institutional Research at Dartmouth College. An alumna of Northfield Mount Hermon School, she later returned to the school and served as a member of the faculty, dorm head, associate dean of students, and director of student services. She also served as Director of Institutional Research at St. Paul's School (NH), where she was a classroom teacher and student advisor as well.
Libby's other work in higher ed includes a tenure as Registrar and Assistant Vice President for Institutional Research and Institutional Effectiveness at the University of Houston. There, her work focused on assessment of student learning outcomes, data warehousing, and effective communication of analysis products. She also served as Assistant Vice President for Institutional Research and Assessment at Syracuse University, focusing on data infrastructure and accreditation.
Libby holds an EdD from the University of Houston and a MTS from Harvard Divinity School.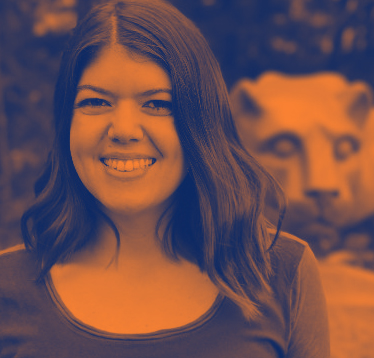 Suzan Brinker + Viv Education, Strategic Partner
Suzan partners with Elevate to leverage Viv Education's experience in higher education enrollment management and marketing to benefit independent schools, which are confronting many of the same challenges faced by higher ed.
Biography
Suzan Brinker, PhD is a co-founder and the CEO of Viv Education LLC, a Boston-based, women-owned brand and enrollment marketing agency. Viv specializes in integrating content and media strategies to drive enrollment growth.
Suzan has more than 10 years of experience in U.S. and global higher education marketing and enrollment. Before co-founding Viv, she served as Director of Marketing at Penn State World Campus and Northeastern University.
Suzan began her post-secondary studies at the University of Munster (Germany), earning her BA in English at St. Norbert College, her Master's in Communication from Marquette University, and her PhD in Higher Education from Pennsylvania State University.
The Viv team has worked with more than 95 colleges and universities across 15 countries, including Tufts University, Northeastern University, Babson College, Hong Kong Polytechnic University, Assumption University, and the University of Cambridge. Viv brings the skills and experience developed working in higher education enrollment management and marketing to independent schools, which are confronting many of the same challenges faced by higher ed.
Viv offers custom digital solutions ranging from brand awareness efforts to organic and paid media campaigns to content and design implementation. Viv has worked on brand development and updates, marketing and admission audits, messaging, enrollment communications, and website development. At a time when marketing for the K-12 space is changing drastically and is more competitive than ever, Viv can help cut through the noise and offer a savvy and bootstrapped effort to advance strategic goals.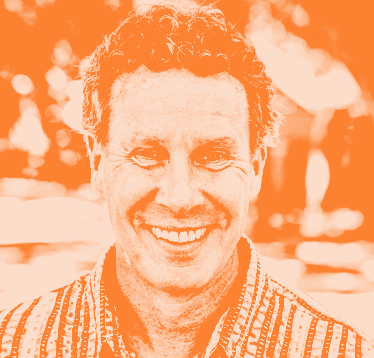 Tim Downes, Senior Consultant
Tim's work with Elevate focuses on athletic audits, athletic department consulting, and strategic planning and operations for athletic programs.
Biography
Tim Downes joined the leadership of the Hillbrook School in San Jose, California in 2023 as their founding director of athletics, establishing the school's athletic program as it adds an upper school to their middle and lower school divisions. Tim eagerly applies his many years of experience building and refining athletic programs in harmony with top academics to this program's inception. He understands the invaluable role that an athletic program plays in an educational environment, drawing on his expertise as a relationship builder, connection with students, and his ability to combine big-picture, visionary thinking with attention to the smallest details.
Prior to Hillbrook, Tim served as the director of athletics at the Westminster Schools in Atlanta, Georgia. Westminster finished the 2021-22 school year ranked number one in the country according to MaxPreps, a program designed to rank and recognize the country's top high school athletic programs. Prior to Westminster, Tim served as the director of athletics at several colleges and universities between 1999-2015, including the California Institute of Technology, Franklin & Marshall College, and Emory University, where he was named Under Armour Athletic Director of the Year in 2014.
Tim graduated from Dartmouth College with a BA in English and Government, was a four-year starter for the men's lacrosse team and an All New England honoree as a senior. He later earned a JD from Washington & Lee University with a focus on Title IX and intercollegiate athletics.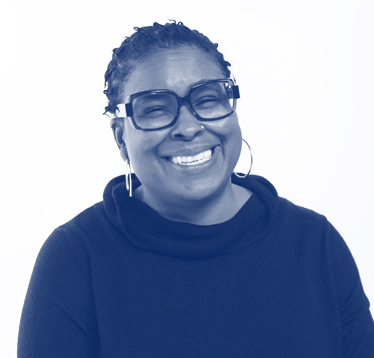 Natasha Goddard, Senior Consultant
Natasha's Elevate work focuses on recruiting and retaining faculty of color, professional development for department heads, and curriculum development.
Biography
Middle school students and English language arts have sustained Natasha Goddard for over 25 years. Whether watching a student "get" Shakespeare or sharing angst over the ending of Jason Reynolds' novel Long Way Down, teaching has given her insights into herself and her practice.
Natasha currently serves as the head of EXPLO's Intermediate Program for students in eighth and ninth grades. Prior to joining EXPLO, she was the long-serving ELA department head at Wellesley Middle School in Wellesley, Massachusetts. There, she was responsible for hiring, observations and evaluations, teacher training, and departmental goals. In addition, she served on both the middle school's leadership team and the Academic Council for Wellesley Public Schools, collaborating with building and district leaders to shape the goals and practices of the district. Natasha also diversified the curriculum with books by Kwame Alexander, Jason Reynolds, Nic Stone, Jerry Craft, Elizabeth Acevedo, and Angie Thomas. She brought many of these authors, as well as others, to the school to engage with students and teachers about the writing process, finding your voice, and finding inspiration.
Prior to becoming department head, Natasha taught seventh grade, eighth grade, and high school English at Wellesley Middle School, Moses Brown School, and Noble and Greenough School. She also spent summers teaching at the Upward Bound programs of Northfield Mount Hermon and UMass-Boston/Noble and Greenough School. Her experience in both the public and private school worlds, and with a variety of student populations, has ignited her passion for diversity, equity, and inclusion in curriculum building, hiring practices, teacher evaluation, and pedagogy. Her commitment to DEI work was crucial in her creation and teaching of United Scholars, a course for Wellesley Black and Brown students that provides social-emotional support and academic enrichment opportunities as they navigate a predominantly white environment.
Natasha received her bachelor of arts degree from Bowdoin College, her Master's of the Teaching of English from Columbia University Teachers College, and her Master's in Educational Leadership from Endicott College.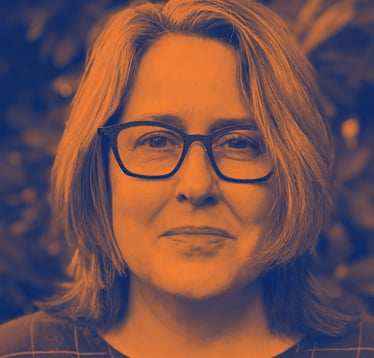 Moira Kelly, President, EXPLO
Moira's work focuses on program design projects, experiential curriculum design, strategy and operations, and leadership coaching.
Biography
Moira likes creating and building, so it is no surprise that one of her first tasks as president of EXPLO was overseeing the renovation and build-out of a boarded-up building that began its life as the Norwood Press in 1894. Now the organization's headquarters, the Exploration Center is a busy R+D Lab at the forefront of teaching and learning and creative curricular design.
Moira has served as an Innovation Fellow at the Wheelock School of Education at Boston University and on the Dean of Arts and Sciences' Advisory Council for Bentley University, and currently serves on the National Advisory Board for Bowdoin College Admissions. For ten years she served as a member and officer of the board of directors of the Association of Independent Schools in New England, and today serves as chair of the Committee on Trustees for the Inly School. She was a senior member of the admission team at Northfield Mount Hermon, where she led student recruitment and enrollment publications, and served there as a house director and dean.
An honors graduate of Bowdoin College, Moira earned her JD at Boston University School of Law, and first-class honors in law at the National University of Ireland, Galway. She was a Rotary Ambassador of Goodwill Fellow at the University of Nottingham, England; a Thomas J. Watson Foundation Fellow researching contemporary Acadian culture in Canada; and a National TRIO Achiever. She was tapped as one of the non-profit leaders to participate in the Open Leadership Camp hosted by the MIT Media Lab and Mozilla. Moira has completed the Racial Equity Institute's Groundwater training, holds a certification in VUCA Leadership + Agility from Cornell University, and is certified in management training by the Raw Signals Group.
Since 2000, Moira has served as associate producer for the Commission on Presidential Debates, the organization that produces all of the U.S. presidential and vice-presidential general election debates. She has led the commission's educational outreach efforts and is a regular presenter/moderator at the National Democratic Institute/Debates International International Best Practices Debate Symposia, as well as other conferences and workshops.
Moira has led a variety of new program design projects, developed experiential focused curriculum in a wide array of subjects, consulted on strategy and operations, and has served as an executive coach for schools and non-profit organizations.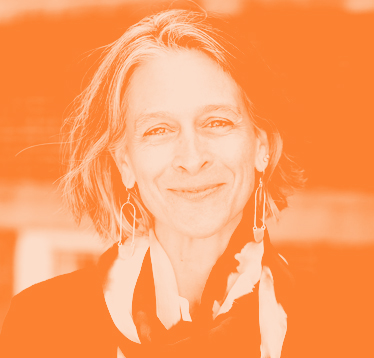 Sara Mierke, Senior Consultant
Sara focuses her work at Elevate on community partnership strategy, project design, and community learning curriculum design.
Biography
An entrepreneur, educator, and community development specialist, Sara has 25 years of experience across five continents and over 15 countries, giving her an abiding appreciation for the power of people committed to the future of their communities.
Sara is the founder of Anchor Schools, a social impact advisory firm working to transform the role schools play in our communities. Prior to launching her own venture, she consulted to schools and nonprofits, including on start-up strategy and curriculum design for Future Leadership School (Hainan Province, China). As program director for global programs at African Leadership Academy (Johannesburg, South Africa) she led programs for students and educators from around the world that generated revenue for academy scholarships. At Hawken School (Cleveland, Ohio) she led global programs and was the founding director of The Sally and Bob Gries Center for Experiential and Service Learning, a community-based learning model for independent schools. Sara served six years on the board of directors of ISEEN (Independent Schools Experiential Education Network), has been on the advisory board of International Partners in Mission (IPM), and a Trustee of the Great Lakes Basin Conservancy since 2005.
Sara started her professional life in the humanitarian assistance sector, addressing systemic poverty and injustice through civil society and education capacity-building in post-conflict contexts, including nine years with Catholic Relief Services. A multi-country initiative she led in the Balkans called Parent-School-Partnerships sparked her passion to transform schools into levers for change.
Sara holds a BA in Anthropology from Amherst College, an MA in International Development and Social Change from Clark University, and an MS.Ed in Education Entrepreneurship from University of Pennsylvania.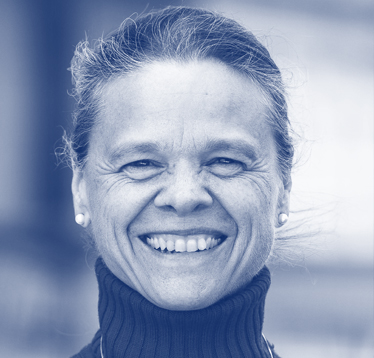 Susan R. Perry, Senior Consultant
Susan's work with Elevate focuses on professional coaching for leaders, including executives, department and divisional leaders, and leadership teams. Additionally, she has developed myriad faculty and staff well-being workshops on a range of topics, including healthy boundaries for educators, responding to hate speech on campus, helping leaders connect in times of disconnection, and women in leadership.
Biography
Susan is a proven, experienced interdependent, and relational educational leader who thrives in the nexus of campus life having served in executive and leadership roles at independent schools (Governor's Academy, Phillips Academy, Asheville School, Ravenscroft School) and in higher education (Duke University and Smith College).
Susan is a certified executive coach and certified facilitator of the EQi-2.0, EQ 360 (Emotional Quotient Inventory 2.0 and 360) to support human performance and development in educational settings. For more than a decade, she has completed extensive training in leadership development and team facilitation with the Center for Creative Leadership. She is certified as a facilitator of the Better Conversations Every Day™ training tool, which assists schools in creating vertical alignment with a feedback culture through developing and sustaining behavioral communication skills at all levels. She is the Associate Head of School for Wellness and Belonging at Forsyth Country Day School in Lewisville, North Carolina.
Susan has served on two National Association of Independent Schools (NAIS) committees charged with examining best practices and providing recommendations to ensure the safety, health, and well-being of students, including being appointed to the NAIS/Association of Boarding Schools (TABS) Independent School Task Force on Educator Sexual Abuse Prevention and Response. In 2014, Susan appeared as an expert panelist on PBS/UNC-TV's Focus On: Educating Black Boys, which explored issues around education, opportunity, race, identity, and parenting in the 21st century. Additionally, Susan has completed the Racial Equity Institute Groundwater and Phase 1 training and The Principals' Center (TPC) at the Harvard University Graduate School of Education (HGSE) program in Race, Equity, and Leadership in Schools. Her clinical training has included two separate in-residence internships at Duke University, and she has completed Advanced Clinical Certification in The Relational Model Levels I & II at the Jean Baker Miller Training Institute, part of the Stone Center, Wellesley Center for Women (WCW) at Wellesley College.
Susan is a published author and holds an earned doctorate in educational administration. She has served as consultant/advisor/educator to boards of trustees, executive leaders, faculty, families, and students, and has traveled extensively as a conference speaker and trainer nationwide.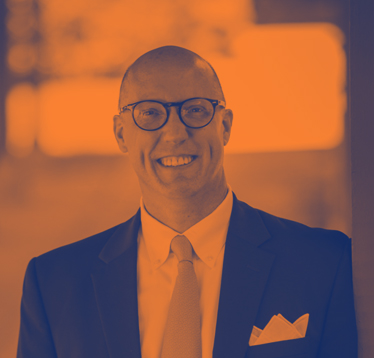 Ross Peters, Managing Partner EXPLO Elevate
Ross focuses on strategic work with heads of schools and boards of trustees, including change management and strategic leadership. He also has a short list of international and domestic coaching clients. As founder of The Purpose Project, along with John Gulla of the Edward E. Ford Foundation, Ross is also a well-known speaker and thought leader in the changing landscape of independent schools. His recent work includes "Resonant and Relevant; Naming the Collective Purpose of Independent Schools" in the fall 2023 issue of Independent School magazine.
Biography
Ross is the managing partner of EXPLO Elevate, leading our consulting team after making significant contributions at the independent schools he has served. Beginning his career with eight years as a middle and upper school English teacher at Providence Day School, he served in significant leadership roles at Asheville School, Hawken School, The Westminster Schools, and St. George's Independent School.
He serves, or has served, on the boards of the National Association of Independent Schools (NAIS), the Tennessee Association of Independent Schools, and Bridges USA. He and his wife Katie also served as members of the Family Partners Council at LeBonheur Children's Hospital.
Growing up in Richmond, Virginia, Ross was a 13-year graduate of St. Christopher's School. From there earned a BA in English at Sewanee: The University of the South, followed with an M.Ed from the University of Georgia. While he is deeply appreciative of the remarkable gift of education he received at every level, his best learning has resulted from being an educator working with students, whether as a classroom teacher or as a school leader.
Ross has long immersed himself in strategic and aligned school cultures. His achievements include founding an integrated humanities department and establishing an honor system at a small, 100-year-old Asheville School, and, as upper school director, creating an urban campus at both Hawken School and The Westminster Schools. As head of school at St. George's Independent School, he mobilized that experience to help a younger school maintain the forward-thinking qualities that make it unique.
His belief in the value of independent schools is based on this idea: In order to create the education our students need and deserve, schools must mirror the qualities of great students. Thus, in order to deserve the investment we ask others to make, our learning curve should remain steep, and our dedication to the values we deem most important should be unwavering.
A widely published poet and photographer, Ross has completed work on a collection of poetry entitled The Flood is Not the River, and he contributed the foreword and over 100 photographs for a book entitled, Sacred Views: St. Francis and the Sacro Monte di Orta (Punctum Press, May 2020).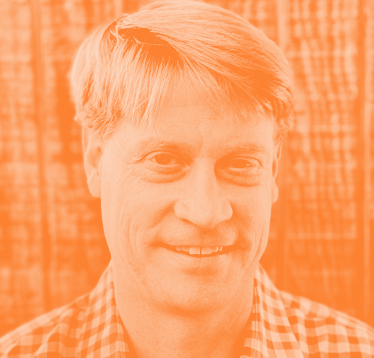 Pete Talbot, Senior Consultant
Pete's Elevate work focuses on program design, program audit and creation, and governance consulting and development.
Biography
Pete has spent nearly 25 years working directly with students, teachers, and school leaders across the United States and around the world. His experiences in civic education, leadership development, and education research allow him to provide sound strategic advice and professional learning.
Pete was a managing director with the Education Advisory Board (EAB), providing strategic, best-practice research for higher education and K-12 schools. With EAB, Pete was responsible for launching the research practice for heads of independent schools, which was built on case studies of best and emerging practices at nearly 150 independent schools across the country. He led EAB's research on digital marketing, faculty recruiting and professional development, and adolescent mental health, giving him a unique and comprehensive perspective on the state of independent schools. In this capacity, Pete presented research findings to boards, executive teams, faculty, and parents.
Prior to EAB, Pete spent eight years working for the Advisory Board Company, doing research and curriculum development for the company's management and leadership development division. He developed leadership training modules on topics ranging from problem solving and innovation to managing staff.
Prior to the Advisory Board Company, Pete worked for the non-profit, non-partisan Close Up Foundation in Alexandria, Virginia. During his ten years there, he worked with students and teachers from around the globe, teaching about current issues, democracy, and citizenship. Pete spent much of this time training instructors and teachers to employ interactive and experiential learning methods. Beyond his work in curriculum development and training, Pete worked closely with the president and CEO on partnerships, fundraising, and board relations.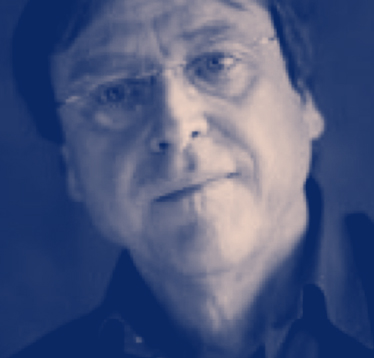 David Torcoletti, Senior Consultant
David's work focuses on audits, assessments, and recommendations—student life, curriculum, health and wellness—as well as coaching.
Biography
David Torcoletti began his teaching career at Amherst College before joining the teaching faculty at Northfield Mount Hermon (NMH). In addition to teaching photography at NMH, he served as a residence hall director, co-directed the peer education program, and was dean of the Mount Hermon campus with its 600 students and 100 faculty. As one of the school's original school deans, David was responsible for all aspects of faculty support and evaluation, as well as student life, for a group of 25 faculty and 125 students. He initiated the CORE team response to drug and alcohol issues, was certified by the Community Intervention Program on drug and alcohol issues, and was awarded both the Residential Life and the Campus Dean Awards. He worked on a variety of projects, from rewriting the student handbook to designing the new schedule, to reconceptualizing student advising, and updating the mission statement. He is a graduate of the Stanley King Counseling Institute.
From NMH, David headed to Milton Academy, where he served as dean of students and on the teaching faculty before joining EXPLO full-time as head of the Junior Program for students in grade four through seven, which he ran until 2022. At EXPLO, David worked across all programs, advising on curriculum, running professional development programs, and drafting dean and residence director handbooks. He has presented at a variety of conferences on student life with particular interests in why schools struggle with boys.
David has done audits and assessments at a variety of independent schools on student life, health and wellness centers, faculty, and curriculum. He's also served as a Riverbank Colleague—an executive coach—to a number of school administrators. He's a summa BFA graduate of Ohio University, and earned his MFA from Bard College as a Milton Avery Scholar, the highest distinction in the MFA program. He regularly exhibits his work in galleries and museums, and has been awarded a Massachusetts Arts Council Grant. He's a life-long audiophile, and of late has moved from a digital drum set to a full jazz drum kit, diligently working on his paradiddles for his weekly lessons.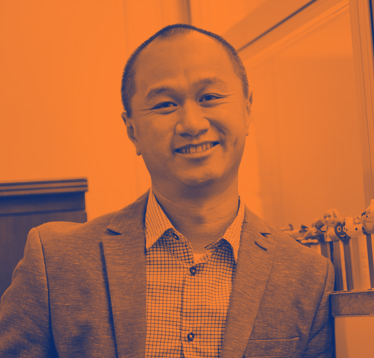 Tung Trinh, Consultant
Tung's work with Elevate focuses on faculty development, department heads and division heads, workshop facilitation, and interdisciplinary curriculum and program design.
Biography
Tung Trinh currently serves as the dean of faculty at Collegiate School, a JK-12 school in Richmond, Virginia. There, he manages the overall scope and sequence of the JK-12 curriculum, and is responsible for faculty professional development, recruitment, and retention. Previously, he was Collegiate's head of the middle school (516 students), as well as head of the middle school and middle school dean of students at Garrison Forest School in Owings Mills, Maryland, an all-girls preschool-12th grade with a boarding program. Tung started his teaching career at Shore Country Day School in Beverly, Massachusetts in the History and Social Studies department, where he also served as department chair.
While working with middle schoolers, Tung has developed a deep appreciation for the tremendous authenticity and growth that takes place during early adolescence. He particularly enjoys conceiving programming around community building, advisory activities, social-emotional learning, parent partnerships, interdisciplinary curriculum development.
Tung holds a master's degree from Lesley University and earned his BA at Bowdoin College, where he captained the indoor and outdoor track teams. He has served on an AIMs accreditation team, presented at NAIS on division heads, and is a graduate of the Stanley King Counseling Institute. His teaching and curriculum development have been showcased in the New York Times Learning Network. He is fluent in Vietnamese.