Where trips + summer camp activities meet
Make your days + nights great
While workshops and electives are definitely fun and engaging, they're only part of the experience. Every moment of every day at EXPLO Junior offers new activities and adventures. Whether it's a live theatrical performance or carnival night on campus or a trip into Boston to see a Red Sox game or tour Old Ironsides, your program will be packed with memorable adventures!
No dull days
At EXPLO, there is always something new to try, as well as old favorites to enjoy. Choose activities that you're actually into—and have fun doing it with kids who love it too. From workshops and electives to activities and weekend trips, you pick what interests you.
Try dyeing
Add some color to your wardrobe with tie-dyed t-shirts of your own design.
Cook something up
Bring out your inner chef and learn to make delicious smoothies or omelets.
Make some noise
Join an a capella singing group or jam session that's open to all—no experience necessary.
Get physical
Put the "active" in activities when you play badminton, or capture the flag, swim in the pool, or sock home runs on the baseball diamond.
Take some artistic license
Can slime be art? Maybe you'll decide when you make some—or go in other directions with paint and sculpture.
Venture off-campus
Weekends are for incredible trips to places like the New England Aquarium, Canobie Lake Park, indoor skydiving, canoe trips, and more. As always, your choice!
The fun continues
Whether indoors or outdoors, morning, noon, or night (as long as it's wrapped up by 9:30!), there are things to do. Feel like taking a break and just hanging out? We've got time for that too.
Uniquely EXPLO
Do you like Wall Ball? So do we—that's why we custom-build our own Wall Ball walls for outdoor fun during activity periods. Enjoy wearing tall socks? Good, we set aside a whole day for that: Tall Sock Tuesdays. And you may not know what the Numa is now, but by the time you've finished a three-week session, you'll be an expert at this EXPLO tradition. These are just a few of the things that make an EXPLO summer unique. And the best part is, you don't need to add them to your schedule or sign up for anything. They're all just part of the day!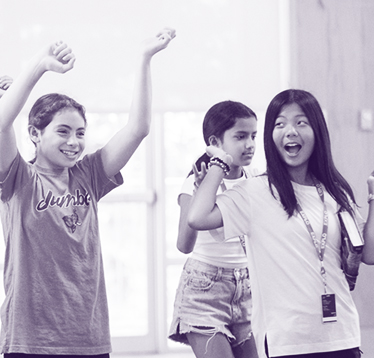 It makes you learn but in a different way than school. Like, the same amount but it's in a different way. You have fun, and you still learn things that you'll remember for your entire life.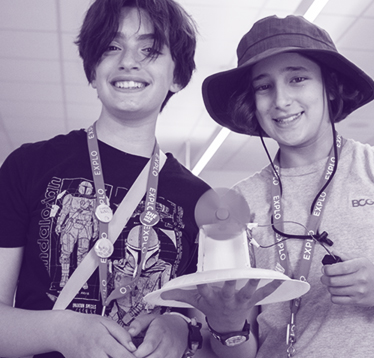 We sent off a little girl who was unsure of herself and she returned a total pre-teen gleaming with a higher self-esteem.
EXPLO's philosophy of student life
We handcraft each day for our Junior Percy students to be memorable, playful, filled with choices, community-oriented, and with space and time to recharge. Regular check-ins with advisor groups throughout the day ensure that students are accounted for and that our staff knows how they're doing. Between every elective, activity, or workshop period, there is intentional time outside on the quad so students can move and play—essential for the overall social-emotional well-being of this age group.
You're going on an adventure