Explore a new kind of summer
A beautiful campus for summer programs in Boston, MA
At EXPLO, find curiosity and playfulness on the Regis College campus in the greater Boston area. Here, you'll start building a future full of wonder while having unforgettable summer fun.

Regis College Campus
132 wooded acres of campus + lab, studio, and classroom spaces + gym, pool, track, and tennis courts + 10 minutes from EXPLO Pre-College at
Wellesley College + 12 miles from Boston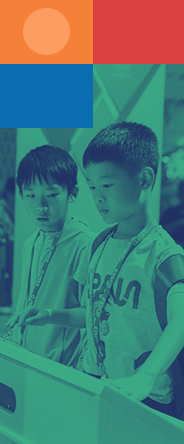 Greater Boston Area
World class colleges and universities creating an educational ecosystem + global innovation hub + broad diversity and culture + foodie heaven + storied history + top notch sports scene + naturally beautiful outdoor spaces
Make EXPLO your summer home
Your unique summer starts on the beautiful Regis College campus where you'll do things you love and try things you've always wanted to. Energetic? Dive into free swim periods or play field hockey, badminton, or capture the flag . Creative? Unwind in the art center or music room. At Regis, there's a space for whatever you want to do.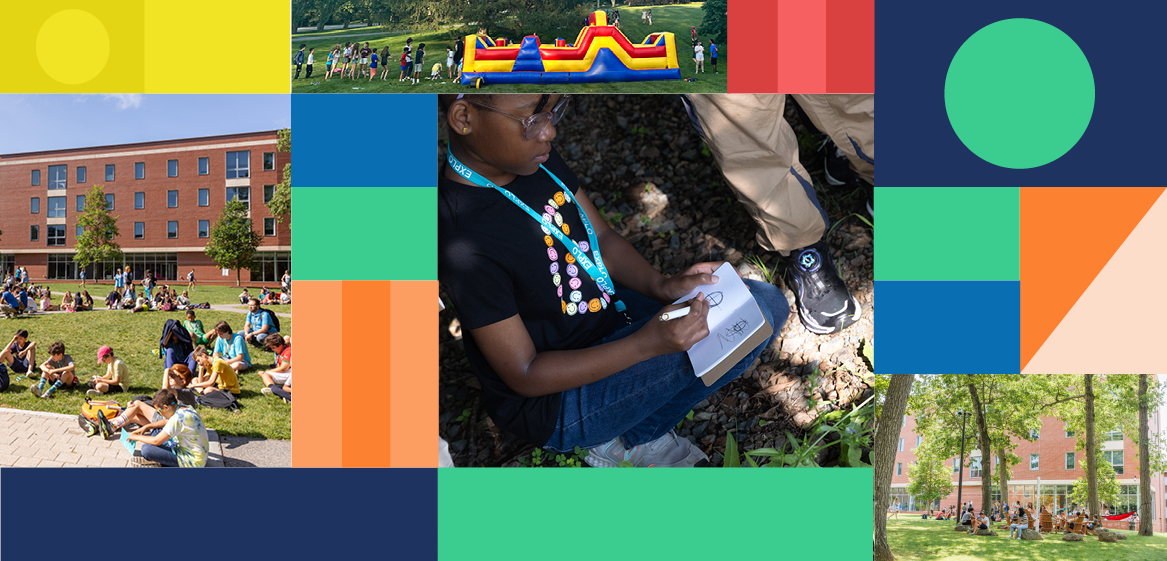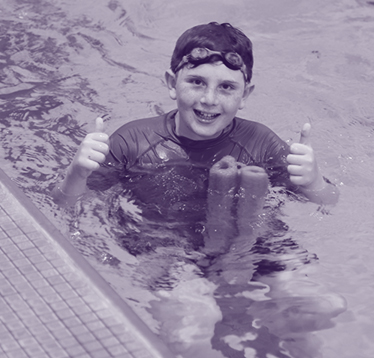 I like everything, but if I had to say something, I'd say the activity periods. I like how they put on the skits, then at the end how you get to choose which one you go to. It could be free swim, board games, or kickball, or soccer, or speedball. It's really fun. I like to choose… it's like a buffet! It's got just about everything.
Experience all Boston has to offer

With fast access to the greater Boston area you have a playground to fuel your discovery and explore the wider (and sometimes wilder) world. EXPLO gives you tons of opportunities as a summer program in Boston, MA.
Adventures for the mind
Boston is home to some renowned science and nature centers, like the Museum of Science + IMAX Theater and the New England Aquarium—popular destinations for EXPLO trips.
All-day excitement
Looking for water slides, roller coasters, and maybe even indoor skydiving simulations? The Greater Boston area has those too, at places like Water Wizz, Canobie Lake Park, and Skyventures Indoor Skydiving.
Sun + surf
Who says you can't surf in New England? EXPLO trips to Warm Winds Surfing School say otherwise. If you're in the mood for a calmer day on the water, the Charles River is a classic canoeing destination.