Bring on a summer of magic
A summer program for elementary students where camp meets enrichment
EXPLO combines the fun of summer day camp with the excitement of learning new things that surprise you. Come for the Ultimate Day program and enjoy activities like launching rockets or making smoothies—or be roomies with us for 24/7 adventure, from indoor skydiving to beach days. Choose your own activities each day for an unforgettable summer experience.
Session 1
Residential: June 30 – July 19
Day: July 1 – July 18
Session 2
Residential: July 21 – August 9
Day: July 22 – August 8
Location: Regis College, Weston, MA
Tuition
Residential: $7,350
Day: $3,570
Tuition & Financial Aid
Workshops + electives open a world of new experiences
What do you want to learn?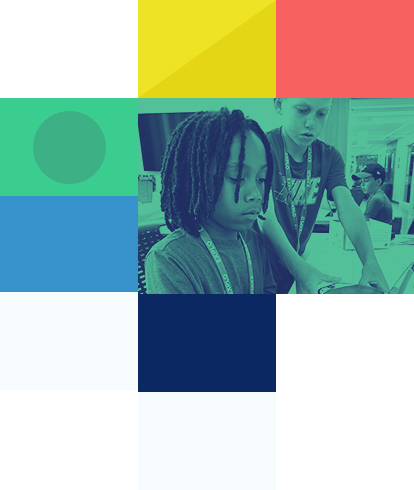 Business, Math + Economics
Ever wonder how to turn an idea into a successful business? Or how spies use secret codes to communicate? Or how winning card players balance probability with sheer luck? You'll discover the answers, because you'll get to try your hand at all of these things and more.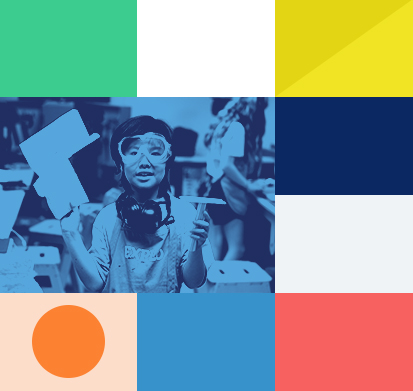 Engineering, Technology + Design
You could read a book to learn how hovercrafts work. Or you could, you know, build your own hovercraft. Or learn how robots work by writing code to control them. Or use hand tools, 3D printers, sewing machines, and more to create something no one's ever seen before. Here, you'll gain the skills of a maker.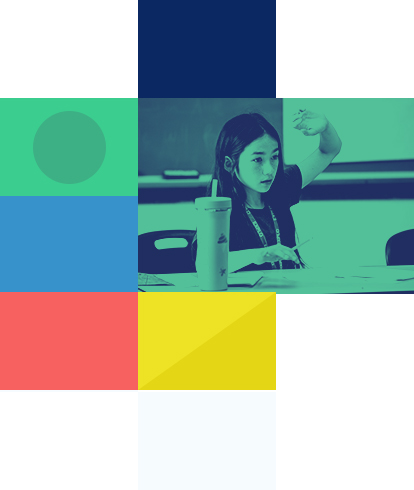 Law, Humanities + World Affairs
Just how do societies work? What laws, leaders, and forces shape nations? You can explore that here by building your own medieval kingdom, or joining a government simulation. Or, you can make up societies, people, and worlds that have never existed by creating your own written or illustrated works of fiction.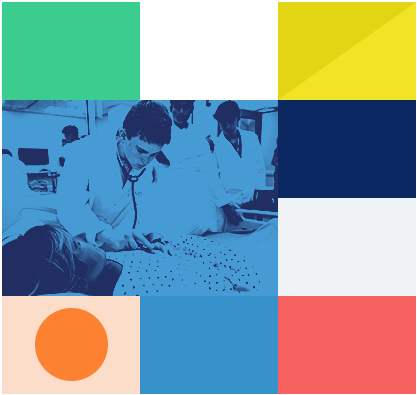 Science, Psychology + Medicine
The only thing as fascinating as the world around us is the world inside us—and you can explore both here. From outer space to the inner workings of human and animal bodies, you'll learn the same scientific tools and techniques used by doctors, researchers, and investigators to do their jobs.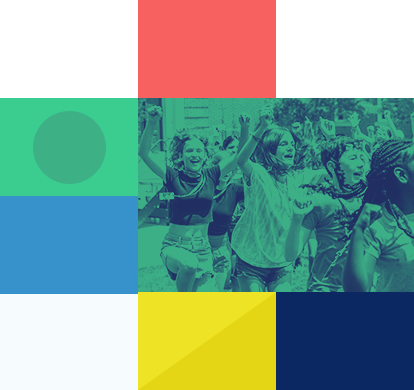 Visual, Performing + Culinary Arts
Creativity and self-expression are some of the most fun you can have, and you can do them in so many ways. Paint a stunning picture. Create music no one's ever heard before. Act like wild on stage. Even cook food. It's all art, and it's all uniquely you.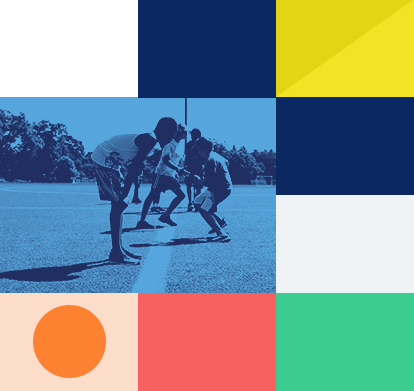 Athletics, Hobbies + Recreation
All those summer camp favorites? Yeah, we have those too. From athletics like swimming, basketball, and tennis to playing (or even creating) games around a table, your mind and body will get a workout!
Feel at home as you fill your days
+ nights with wonder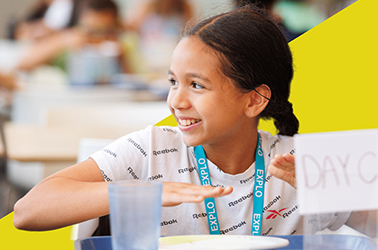 Sleepaway program at-a-glance
EXPLO's residential program is much more than a summer program for elementary students. It's:
Breakfast, electives, and activities like swimming, strategy games, and building and launching rockets
Lunch, community meeting (come share a joke of the day, give a performance, or win the Minute to Win It competition), and workshops
Dinner, evening activities like capture the flag, a music jam session, or a home run derby, and an evening event (Carnival Night is a favorite)
Weekend adventures in Boston and around New England—more than 10 each weekend—include the Museum of Science, Canobie Lake Park, a Red Sox game, and much more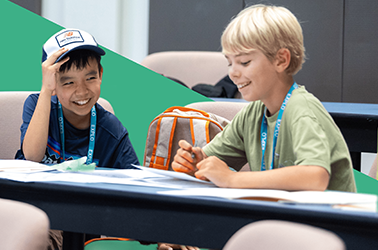 Making magic for first-time campers
The first time sleeping away from home and family can seem like a big step, because it is—it's an important part of building independence and self-confidence. We've spent decades helping kids take that step in a safe and caring environment, meeting their needs while leaving room for them to surprise themselves with their own growth.
The best day ever (over + over)
Weekend trips. Live performances. Talent shows. Carnivals. Pool parties. Movie nights. EXPLO Ultimate Day students participate in all of the same fun, engaging activities that residential students do, and do it together with them. As an Ultimate Day student, the only thing you won't be doing at EXPLO is sleeping. It's really the ultimate summer day camp.
We have loved the EXPLO Junior program. My daughter attended for four years as a day camper and loved it each year. It became a summer home where we felt comfortable and supported….. She made incredible friends from around the world. She gained the firsthand experience of meeting people who are different than her in so many ways — and finding friendships and appreciation of those differences. I am grateful for a program that over the years provided educational, artistic, social, and recreational opportunities for her. I would recommend the program with great enthusiasm to families and friends...as I have.